Wouldn't it be amazing if there was a lightweight garment that could actually help save your life and protect your overall safety? Well, the good news is that there is now. Highvis vests(also called high visibility safety vests) are a very useful and potentially life-saving garment that is inexpensive, lightweight, comfortable and able to be used in a variety of situations.
WHO SHOULD USE HIGHVIS VESTS?
If you are engaged in any type of work and are at risk of an accident, one of the most important pieces of clothing you should utilize is safety vests. The purpose of safety highvis vests is to allow the wearer to be seen and alert everyone that a person is present, especially in low-visibility situations.
There are two main types of safety vests, one is construction safety vest, and the other is traffic safety vest.Construction safety vests play an extremely important role in keeping workers safe by improving their visibility. The purpose of traffic safety vests is to allow those working in high traffic areas to be seen by drivers. Safety highvis vests are not only an important piece of work wear, but can be used effectively for cyclists and runners running in low visibility conditions, such as running or riding at night, especially when living on a road or sidewalk with heavy traffic.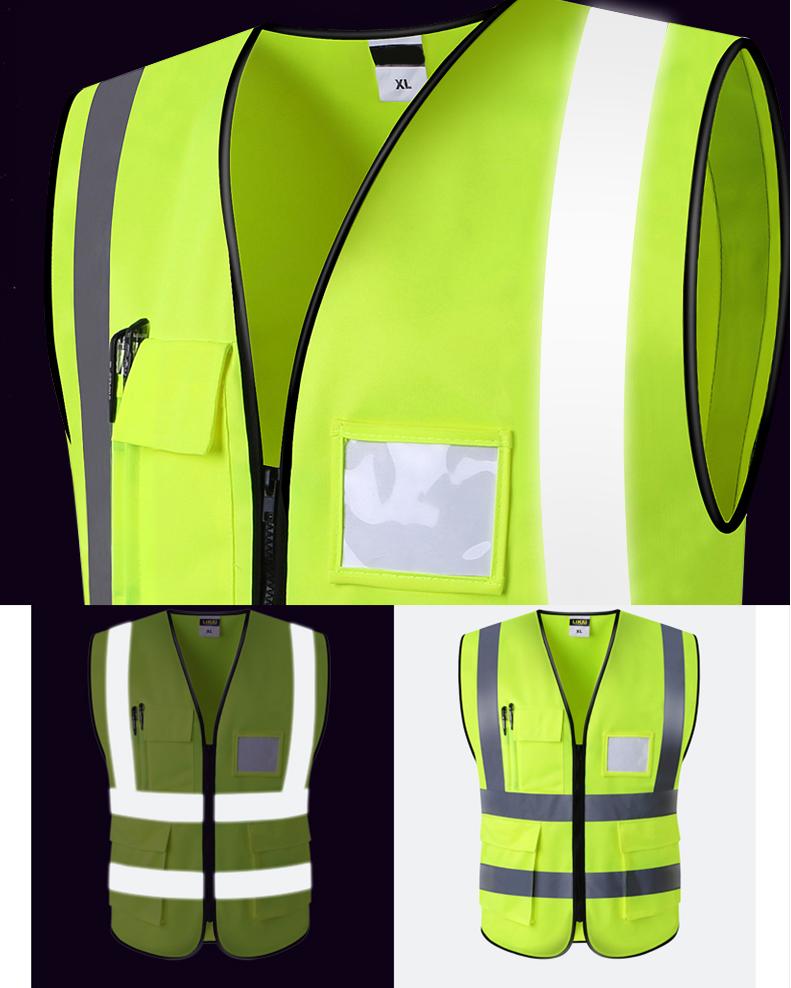 Reflective High-Visibility Safety Vest
TYPES OF SAFETY VESTS?
Safety vests are a known method of preventing traffic fatalities, especially in construction zones. There are three classes of highvis safety vests, created for a variety of different purposes and are suitable for a large number of visibility situations. It is critical to choose the appropriate types of safety vest that best suits the work environment and conditions.ANSI Class 2 or 3 reflective vests provide high visibility and can be used in any low visibility environment. Federal law requires construction workers working on federal roadways to wear a Class 2 or 3 traffic safety vest for safety.
BENEFITS OF HIGHVIS VESTS?
When your employees have access to high-visibility safety vests that are appropriate for their job function, they will reap several benefits. Some of the common benefits include:
-Helps ensure that your employees remain visible at all times
Easier to see employees, especially when their regular clothing can easily blend into the background. For example, a shipyard worker stands out in a sea of colorful shipping containers.
-Make it easier for drivers to see workers.
Wearing appropriate high-visibility traffic safety vests can help reduce the risk of workers being injured by oncoming traffic during roadside construction or other areas where there is vehicular traffic.
-Create a safer work environment.
Your employees will feel safer when they have access to highvis vests and safety work wear. This increased safety translates into increased productivity and improved employee morale.
While accidents can still happen, with high-visibility vests and uniforms, those associated with workers not being seen are greatly reduced.T-Safety.com offers low-cost, economical safety vests that can meet stringent ANSI visibility requirements without compromise. Welcome to contact us for more information and inquiry.