Wouldn't it be great if one piece of clothing could protect your overall safety, yet be lightweight, cheap, and comfortable to use in a variety of situations and reduce the chance of a security incident that could help save your life? Safety vests are a good choice! Do you know the benefits of wearing a safety vest? Read this article and you will learn more about safety vests and the benefits of wearing a safety vest.
A safety vest is a type of personal protective equipment made of reflective material to improve visibility. Safety vests are most commonly worn by road signs, construction workers, and emergency responders, which can help alert people to other people in their sights. People wearing safety vests are easily noticed by others, which can greatly reduce the occurrence of safety accidents and help others avoid collisions with staff.
Who is suitable for wearing a safety vest?
Safety vests can be applied to a wide range of people, such as cyclists and motorcycle riders, traffic police, workers engaged in construction, and railway work. Persons working in environments with low visibility, such as ports, airports, fire rescue, and emergency service locations. A safety vest can also be worn in inclement weather to allow you to be seen.
Two common colors of safety vests
Safety vests usually come in a variety of bright colors, we often see fluorescent yellow and orange, fluorescent yellow is the brightest color on the chromaticity scale and the most widely used color, but the high visibility PPE of orange has a strong identification of hazards - orange for "caution" or "watch out". Orange has been widely used for road construction signs, cones, barrels, and outlines. When choosing a color safety vest, consider your workplace environment and visibility.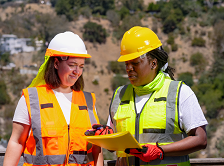 The benefits of wearing a safety vest
-High visibility
The most obvious benefit of wearing a safety vest in the workplace is that it provides employees with greater visibility. Often safety vests are made of bright colors with reflective elements added to make the employee noticeable from a distance, which is helpful for those working in high-traffic areas. Safety vests can also help you keep track of employees in large workplaces, as they can be seen by the vest they are wearing even when they are not near them. It also helps each employee become more aware of their surroundings and other colleagues.
The bright colors of the safety vest are easy to identify and make it safer for each employee to wear at work.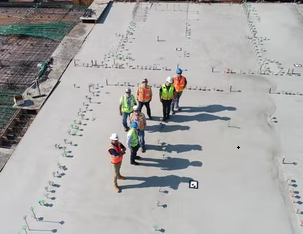 -Increase comfort
Safety vests can be very good at reconciling some potential problems that workers will have in the work environment. Many people who wear safety vests often work in environments that are not as comfortable and temperature-controlled as those of office workers. On the contrary, they are more likely to be too hot or too cold outside in summer and winter. In summer, it's waterproof to keep you dry; in winter, it can be layered over a coat or jacket to keep warm. Safety vests are the perfect solution to ensure every one is as comfortable as possible, regardless of the environmental conditions.
T-safety offers a wide range of high-quality safety vests and other PPE equipment. If you have any further questions or needs, please feel free to contact us.